Jan Stockbruegger (Lead Editor)
I am a Graduate Student in International Relations at the Department of Poltical Science at Brown University, U.S. Before joining Brown I was a Research Assistant at the Department of Politics and International Relations at Cardiff University, UK, and a Researcher at the Institute for Peace and Development at the University Duisburg-Essen, Germany. I have a BA in African Studies from Bayreuth University, Germany, and a Research Master in African Studies from Leiden University, the Netherlands. I have also worked in the field of security and development cooperation in Addis Ababa, Ethiopia and Hargeisa, Somaliland/Somalia. In my research I analyse the evolution of international order at sea. I have done so primarily by studying counter-piracy practices in the Gulf of Aden and the Western Indian Ocean. My work has been published or is forthcoming in working papers, book chapters and journal articles such as Contemporary Security Policy.
For further information please have a look at my CV and my Academia.edu profile.
I am the Lead Editor of piracy-studies.org. Shoot me an email to jan_stockbruegger@brown.edu for all enquiries regarding piracy-studies.org. See also here for further information on how to contribute.
Dr. Christian Bueger (Associate Editor)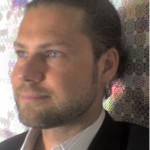 Dr. Christian Bueger is professor of International Relations at the University of Copenhagen. He holds a PhD in International Relations from the European University Institute (Florence, Italy). Before joining Copenhagen he was a professor at the Cardiff University, a research fellow at the Greenwich Maritime Institute (London, UK), and a research fellow at the Institute for Development and Peace (Duisburg, Germany). He worked at the European University Institute as a research assistant to the first European Report on Development (2009). He has studied at the Goethe University Frankfurt, Cornell University and at the European University Institute. His policy-oriented research focuses on maritime security, ocean governance, the United Nations,  and the role of knowledge and expertise for security and peace. He has published widely in journals such as African Security, Contemporary Security Policy, Cooperation & Conflict, International Studies Perspectives, Journal of International Relations and Development, Security Dialogue, Third World Quarterly, or Zeitschrift fuer Internationale Beziehungen.
His publications on piracy and maritime security include:  Learning from Piracy: Future Challenges of Maritime Security Governance, Global Affairs 1(1), 33-42, 2015; What is Maritime Security?,Marine Policy 53, 159-164, 2015; Piracy Studies – Academic Responses to the Return of an Ancient Menace, Cooperation and Conflict, 49(3), 406-416, 2014; Orchestrating the Response: Somali Piracy and Ontological Complexity, Global Policy 4(1): 86-93, 2013, Drops in the bucket? A Review of Onshore Responses to Somali Piracy, WMU Journal of Maritime Affairs,15(1) Special Issue on 'Piracy at Sea', edited by S.P. Menefee and M. Meija:15-31, 2012; and  Pirates, Fishermen and Peacebuilding – Options for Counter-Piracy Strategy in Somalia,Contemporary Security Policy 32 (2): 356-381. 2011 (co-authored with Jan Stockbruegger and Sascha Werthes). More information as well as downloadable working paper is available on his personal page or his page at academia.edu . He can be contacted at cbueger@gmx.de.